NBA Trade Deadline + Round-up of Viral Events In the Sports

This week was an eventful one in the world of sports and future betting decisions could be greatly impacted. We take you through each of them starting with one of the biggest trades the NBA has seen in recent years; Kevin Durant to the Suns. Before we dive into that, you can head to our Cross Sport Specials page to check out some of the special offers we have.
BetKing also offers Daily Specials with boosted odds, which you can find here. You can bookmark these pages and visit every morning for new and enhanced specials.
---
  Kevin Durant Traded To The Phoenix Suns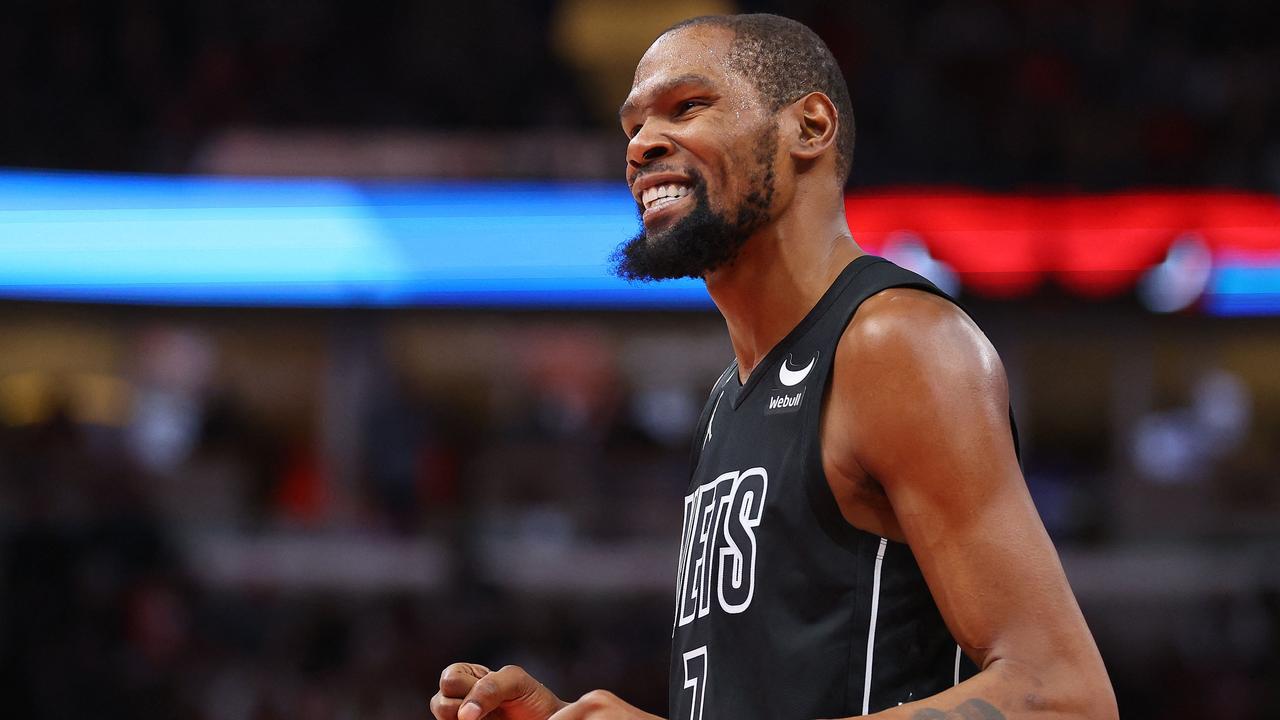 In a stunning move that elevated them to the second-best team with the odds of winning the NBA Championship, according to BetKing (@5.50), the Phoenix Suns acquired four-time scoring champion and two-time Finals MVP Kevin Durant in a trade that involved Mikal Bridges, Cam Johnson, and Jae Crowder (who was later traded to the Milwaukee Bucks). The trade also included four unprotected first-round picks and a first-round pick swap in 2028. This move followed the recent trade of Kyrie Irving to the Dallas Mavericks, marking the end of Durant, Irving, and James Harden's underwhelming stint with the Brooklyn Nets. The three star players only played 16 games together and won only 7 playoff victories and one series win during their time with the Nets.
Although Phoenix has lost a top defender in Mikal Bridges, their lineup of Kevin Durant, Devin Booker, Chris Paul, and Deandre Ayton is certainly one of the most intimidating in the league. If they can overcome the injury issues that have troubled them in the past year, they will be a force to be reckoned with for any opponent. Admittedly, those were the exact words uttered by millions of fans when Kevin Durant, Kyrie Irving and James Harden landed in Brooklyn to join the Nets, but something tells us this won't go as bad as that did.
---
  Cristiano Ronaldo Scores 4 Goals For Al-Nassr, Nets 500th Career League Goal
The legendary 5-time Ballon d'Or recipient put on a dazzling performance by netting all four goals in Al-Nassr's 4-0 victory over Al-Wehda in the Saudi Pro League. This marked the 11th time in his career that he's accomplished this feat, bringing his total number of career hat-tricks to 61, with 30 being scored before his 30th birthday and 31 thereafter. Cristiano Ronaldo also scored his 500th league goal of his illustrious career in this process, a remarkable feat for the 38-year-old.
The result moves Al-Nassr to the top of the league table on Goal Difference, with the Cristiano Ronaldo and his teammates having played one more game than 2nd place Al-Shabab.
---
  LeBron James Breaks NBA Scoring Record
LA Lakers' Small Forward, LeBron James scored 38 points in Tuesday's 133-130 loss to the Oklahoma City Thunder as he became the NBA's leading scorer to surpass Kareem Abdul-Jabbar's mark of 38,387. The former Lakers' Center broke initially broke the record in April 1984, 8 months before LeBron James was born, before leaving with the new record upon his retirement in 1989.
An emotional LeBron James celebrated with both arms raised triumphantly in the air after hitting a fade-way in the jumper in the 3rd quarter as he smashed the 33-year-old record. "Everybody that has ever been a part of this run with me the last 20-plus years, I want to say thank you so much because I wouldn't be me without all of you. You all helped. Your passion and sacrifices helped me to get to this point." said James as he thanked a packed arena which included celebrities like Jay-Z, Floyd Mayweather and Denzel Washington.
The 4-time MVP and 4-time NBA Champion is in his 20th season, having been drafted #1 overall to the Cleveland Cavaliers in 2003. He scored 23,119 points in 849 games for the Cavaliers during 11 seasons across two spells, 7,919 points for the Miami Heat in 294 games over four seasons and now has 7,314 points in 266 games over five seasons for the Lakers.
---
  New Plans For the European Super League Unveiled
In 2021, the announcement of the European Super League, which was supported by 12 clubs, made headlines. However, due to widespread protests, mostly in England, the plan was not successful. Two years later, the ESL is once again making news with a modified approach. Bernd Reichart, the Chief Executive of A22 Sports Management (the company behind the promotion of the ESL), stated that the new iteration of the competition would have no permanent members and be based solely on sporting performance. The original plan for the ESL included 20 teams, with 12 being founding members and three more clubs expected to join later. Additionally, there were five slots open each year for other clubs to participate based on their domestic accomplishments.
In December, UEFA and FIFA made significant moves to prevent the establishment of a European Super League, but Bernd Reichart and the league's founders continue to pursue this vision. Reichart stated in an interview with German newspaper Die Welt that "the foundations of European football are in jeopardy of collapsing" and emphasized the need for change. He pointed out that while it's the clubs who bear the business risk in football, they are frequently left on the sidelines when crucial decisions are being made and the sport's financial structure is falling apart.
According to Reichart, the proposed European Super League would consist of 60 to 80 teams with each team guaranteed a minimum of 14 matches per season. He also stated that the teams would continue to participate in their domestic leagues. However, no further details on the format of the league were provided by A22.
---
  LA Lakers Trade Away Russell Westbrook
In a trade-deadline week that saw many moving pieces around the league, the Lakers were the most active team. Five players joined the 17-time champions while 6 players were traded away. In a departure from their usual strategy of pursuing high-profile players, the Lakers chose to bring in players who complement their two star players, Anthony Davis and LeBron James. The Lakers welcomed back D'Angelo Russell, and added Malik Beasley, Jarred Vanderbilt, Mo Bamba, Rui Hachimura, and Davon Reed to their roster.
2017 MVP, Russell Westbrook, Patrick Beverley, Thomas Bryant, Kendrick Nunn, Damian Jones and Juan Toscano-Anderson and were traded away to make space for new arrivals. Westbrook ended up in the Utah Jazz, but it is anticipated that he will be bought out as the team shifts towards a rebuilding process. Other noteworthy trades that took place during a hectic deadline day include:
Bones Hyland (Nuggets) and Eric Gordon (Rockets) to the Clippers
Nets' Jae Crowder to the Bucks (after just being traded from the Suns)
76ers' Matisse Thybulle to Portland Blazers land from 76ers
Charlotte's Jalen McDaniels to the 76ers
Blazers' Josh Hart to the Knicks
Spurs' Jakob Poeltl returns to Raptors
Spurs' Josh Richardson to the New Orleans Pelicans
Blazers' Gary Payton II returns to the Warriors
---
Leeds United Snaps Manchester United's Winning Streak At Old Trafford
The Whites may have only gotten a draw at Old Trafford, but it was enough to snap the Red Devils' 13-game winning streak on that ground. Goals from 19-year-old Wilfried Gnonto and a Varane Own-Goal put the visitors 2-0 ahead, and Manchester United had to fight hard to earn a point. Marcus Rashford continued his blistering form as he scored his 20th goal of the season to pull one back for United before Jadon Sancho grabbed the equalizer.
Ahead of the upcoming weekend's rematch, Leeds United has reason to be optimistic after a standout performance in their last match. Their pressing and seamless transition to attacking play when they regained possession were particularly impressive. Despite not yet naming a permanent successor to departed Jesse Marsch, the club deserves recognition for their proactive approach in letting go of their underperforming manager. Unlike many teams in the lower half of the standings who often wait until their team is at the bottom of the table before dismissing their manager, Leeds United made the decision despite being above the relegation zone, albeit only by Goal Difference at the time.
For Manchester United, the 2 missed points are not a major setback, but there were some concerns about their performance, particularly in the midfield where the absence of Casemiro was noticeable. On the positive side, they will be pleased with the performance of Marcus Rashford, who has carried the attack on his own and delivered consistently when needed. His 20 goals is just 2 shy of his career best and baring a catastrophic injury, this will be the best season of his career, yet.
---
Arsenal & Chelsea's Women Reach League Cup Final
These two female heavyweights are set for a London Derby on the 5th of March after triumphs in the semis. Their performances in the semi-finals were starkly different, with Arsenal clinching a 1-0 win over Manchester City thanks to a late 93rd minute goal from substitute Stina Blackstenius, while Chelsea crushed West Ham with a 7-0 victory.
These two teams recently faced each other in the WSL and the match ended in a 1-1 draw. Prior to their final showdown, they'll clash again in the Third Round of the FA Cup on the 26th of this month, adding extra intrigue to the already highly anticipated final as the loser of the FA Cup match may have an added incentive of seeking revenge in mind.
---
  Marseille Dump PSG Out of Coupe de France
Marseille triumphed in Le Classique to book a place in the quarter-final as they knocked PSG out. The home side looked like the hungrier side from the kickoff and attacked relentlessly. The pressure on PSG's defense paid off with Sergio Ramos giving away a penalty which Alexis Sanchez duly converted. The former Real Madrid captain then made up for his mistake by grabbing a late equalizer in the first hal as he nodded home Neymar's corner.
Marseille, however, remained unfazed after the restart and were again rewarded for their pressure with a goal, this time by Ruslan Malinovskyi. A largely ineffective Lionel Messi had a rare bad game for the French champions but perhaps, the biggest culprit for PSG was manager Christophe Galtier who got his tactics wrong by playing 4 central midfielders which left his team vulnerable in Marseille's direct play especially in wide areas.
Must See
Everything You Need to Know About SuperPicks! SuperPicks is a platform that combines the...

To all sports betting enthusiasts, welcome back to another weekend of the most amazing...