On Thursday night, the Philadelphia Eagles continued their unbeaten start to the season with a 29-12 win over the Texans to take their record to 8-0. The Eagles have the easiest schedule left by DVOA and it widely expected that they'll get the #1 seed in the NFC. We'll take a look at the remaining games for Week 9 across the league.  
Note: The figures in the brackets represent each team's win-loss-tie record.  
---
EXTRA POINT BETS  
All bets come with some risks especially in the NFL, but these Extra Point Bets are some of the easy ones to hit. 
Detroit Lions (1-6) v Green Bay Packers (3-5) 
The Packers have lost 4 games in a row which no one saw coming. Most people expected a slight decline after trading away star WR Devante Adams but a 3-5 record after 8 weeks was far from expectations. However, despite last week's 27-17 loss to the Buffalo Bills, the Packers' offense showed some life. They had 208 Rushing Yards while Rookie WR Romeo Doubs had 4 catches for 62-yards and a Touchdown. 
For the Lions, they've slowed down on offense which is a worry for the fans. They were the league's leaders on offense a few weeks back and averaged 35 PPG but that seems like a lifetime ago. They've now lost 5 games in a row and have allowed the most points (32.1 PPG) as well as the most total yards (421.3 Yards Per Game). They've traded away Tight End TJ Hockenson to division rivals Vikings and seem to have waved the white flag for the season.  
The most exciting part of the game for the Lions will be watching their star WR Amon-Ra St. Brown take on one of the premier Corners in the game, Jaire Alexander but the Packers should have more than enough to come away with a win.  
Prediction: Green Bay Packers to win @1.57 
---
New England Patriots (4-4) v Indianapolis Colts (3-4-1) 
The Patriots have won 3 of their last 4 games and would be annoyed they didn't make it 4 wins in 4. Quarterback Mac Jones has looked anything but convincing in his sophomore year and there are genuine concerns about his future with the 6-time Super Bowl champions. He's thrown for just 3 Touchdowns (32nd in the league), thrown 7 interceptions (2nd worst) and his QBR of 33.5 is the 29th in the league. Luckily for the Patriots, they face the Colts who are in a bit of a mess.  
2 weeks ago, the Colts announced they were benching starting QB and former league MVP, Matt Ryan for the rest of the season. 8 days later, they fired their Offensive Coordinator Marcus Brady and traded their backup RB, Nyheim Hines to the Bills. To add to that, starting RB and reigning Offensive Player of the Year Jonathan Taylor has missed practice for the past 3 days and is a major doubt for the trip to New England. This means newly promoted QB Sam Ehlinger will have to rely on his passing game against a Patriots defense that is 2nd in takeaways (only behind the 8-0 Eagles). While the Patriots have looked very ordinary on offense with Mac Jones as a starter, this game is a terrible match up for the Colts inexperienced QB who could struggle all game long against the Pats defense.   
Prediction: New England Patriots to win @1.38 
---
New York Jets (5-3) v Buffalo Bills (6-1) 
The Bills are arguably the league's most complete team and after the addition of Nyheim Hines from the Colts and activating #1 Corner, Tre'Davious White, they should get even better. They lead the NFL in scoring defense (allowing 14.0 PPG) while on offense, they're scoring 29.0 PPG – the second in the league.  
The Jets are undefeated on the road with a 4-0 record but worryingly, they've lost 3 of their 4 games at home including last weekend's ugly 22-17 loss to the Patriots where QB Zach Wilson threw 3 interceptions. The Jets do have a few players that could cause the Bills some headache, most notably Cornerback Sauce Gardner. The Rookie out of University of Cincinnati has become one of the best in his position just 8 weeks into his NFL career with some believing he's a lock for Defensive Rookie of the Year and could be a surprise candidate for Defensive Player of the Year. However, they face Josh Allen, the bookies favourite for league MVP and they'll need to be flawless to stop him. Tough to see that happening.  
Prediction: Buffalo Bills to win @1.16 
---
Chicago Bears (3-5) v Miami Dolphins (5-3) 
It's hard to understand what exactly is going on in Chicago at the moment. Over the past 2 weeks, their offense has suddenly burst into life and Justin Fields looks like the QB they traded up for. Last weekend, he had a career high 120 passer rating which is some accomplishment since it came against the Cowboys' elite defense. They've also added Chase Claypool from the Steelers which should be a fun piece in their offense. However, they've just traded two of their defensive captains in Linebacker Roquan Smith (to the Ravens) & Defensive End Robert Quinn (to the Eagles) which seems a bit puzzling. Regardless, it'll be exciting to watch their rushing offense (#1 ranked in the league) go up against the Dolphins' run defense which is currently ranked 6th in the league.  
For the Dolphins, their passing offense – ranked 3rd in the league – is their strength. Tua Tagovailoa leads the league in passer rating (112.7) while throwing to Tyreek Hill (961 receiving yards) and Jaylen Waddle (727 receiving yards) – both of whom rank in the top 5 for this season and both of whom are the first set of teammates to combine for  1,688 yards, the most receiving by a pair of teammates through 8 games in the Super Bowl era. The addition of Bradley Chubb on deadline day significantly improves their defense over the course of the season and all this could be too much for the Bears to handle.  
Prediction: Miami Dolphins to win @1.48 
---
 Kansas Chiefs (5-2) v Tennessee Titans (5-2) 
After starting the season with 2 consecutive losses, the Titans have turned things around and are now one of the league's most in-form teams with 5 wins in a row. But, don't fall for that – the Titans are not an "exciting" team to watch and they've perfected the art of slowing down games and winning ugly. Think of them as the NFL's equivalent of Atletico Madrid. They have the worst-ranked offense in the league and average just 285.6 yards per game but somehow find a way to keep winning which proves that point. The return of Derrick Henry (who rushed for 219 yards last week) is undoubtedly a boost to the team. He remains the heart and soul of this organisation and they'll be hoping he holds up all year.  
In Arrowhead Stadium, they face a scary Chiefs team that seems to be getting better each week. Patrick Mahomes leads the league in Touchdowns thrown (20) while, expectedly, the Chiefs have the highest scoring offense (31.9PPG) and #2 in yards (403.3 YPG). Titans' Head Coach Mike Vrabel knows his defense can't match the Chiefs offense. They're ranked 24th in passing and their 14 passing touchdowns allowed ranks them at #26. He'll try to slow the game down by sticking to the run game more than he ever has but there's no stopping this Chiefs offense.  
Prediction: Kansas City Chiefs to win @1.18 & Titans to score under 15.5 pts @2.05 
---
RED ZONE BETS  
The Redzone Bets are our dangerous bets. While they're risky, always remember, "fortune favours the brave". 
Washington Commanders (4-4) v Minnesota Vikings (6-1)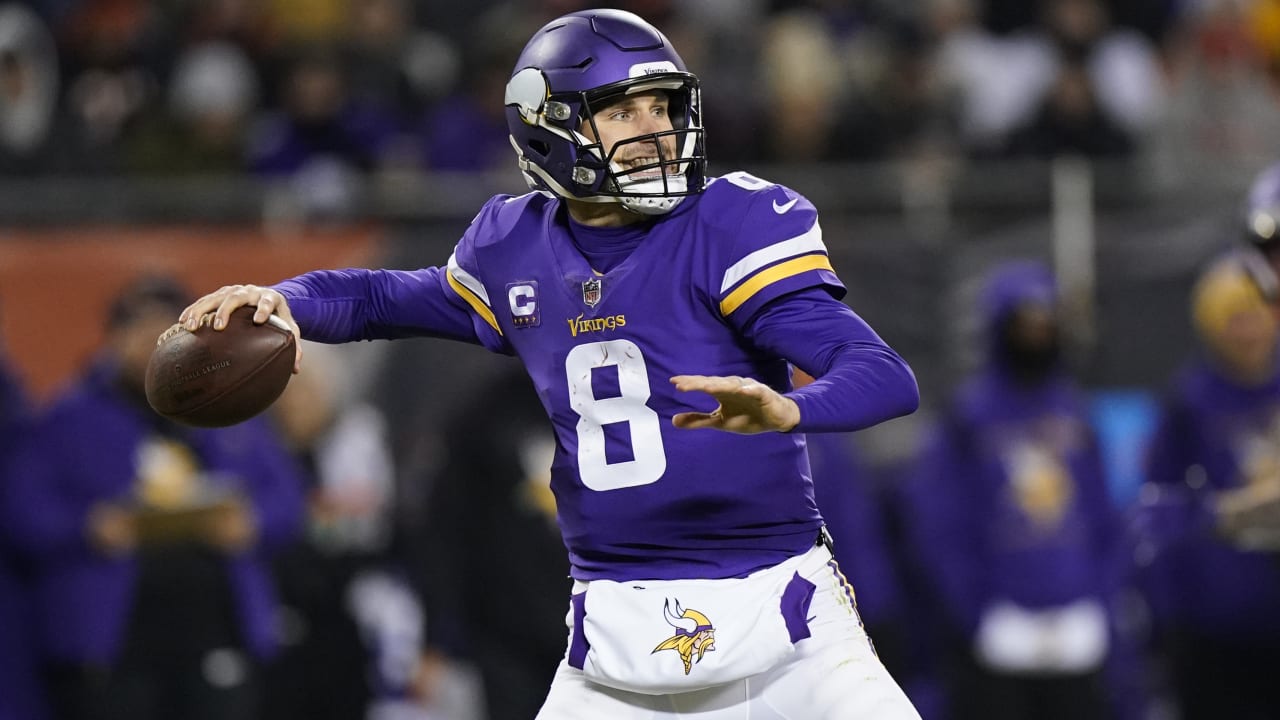 The Vikings are not just fun to watch, they're also a resilient team. They're 5-0 in one-score games which is an impressive turnaround after going 6-8 in one-score games in 2021, further proof of how they've grown as a team and now find ways to win when things get tight. They have a 3-game lead over Aaron Rodgers and the Green Bay Packers in the NFC North and barring a catastrophic collapse, should go on to win the division for the first time since 2017. In defense, they have Za'Darius Smith who leads the league in tackles for losses (13) and is tied at #1 for sacks (8.5) alongside Patriots' Matt Judon.  
The Commanders, on the other hand, are a chaotic franchise and it's a miracle they've somehow won 4 games. Their off-field issues – the latest of which is a federal law enforcement case on allegations of financial impropriety – are distractions to a team already struggling on the field. They have the 28th ranked offense as well as the 28th ranked 3rd down team which is far from playoff quality. Backup QB, Taylor Heinicke is an able deputy, though. He has a 7-3 record in his last 10 starts which any backup in the league would be proud to have. To be entirely honest, half the starting QBs in the league would kill for that record. But, the Vikings look like a different type of animal and, as previously highlighted, are well positioned to win this game if it gets close.  
Prediction: Minnesota Vikings to win @1.58 
---
Arizona Cardinals (3-5) v Seattle Seahawks (5-3) 
These two sides met in a low scoring Week 6 game which the Seahawks won 19-9 but things should be very different this time around and this could be a high scoring game.  
QB Geno Smith leads the league in completion percentage (72.7%) and the Seahawks are averaging 26.3 PPG, 4th in the league. For the Cardinals, they've looked like a different offense since DeAndre Hopkins returned from a 6-game suspension. He has 22 receptions and 262 yards which is the most in the league in the two games he's played in with the Cardinals scoring 68 points in that time. It's hard to call a winner for this so, we'll stick to the over on points.   
Prediction: Over 48.5 total points @1.85 
---
 Tampa Bay Buccaneers (3-5) v Los Angeles Rams (3-4) 
These two struggling sides meet in a season defining game in Tampa Bay. The Rams, reigning Super Bowl champions, have had a rough start and they look like a shell of themselves while Tom Brady is 1 loss away from tying the longest losing streak (4) in his Hall of Fame career and his decision to unretire looks like a bad idea with each passing day.  
Both teams have problems running the ball and that's putting it lightly. Tampa Bay has a league low 61.9 Rushing Yards per game while the Rams are 2nd from bottom with 68.4 which means both teams will have to rely on throwing the ball. Tom Brady is 164 passing yards away from becoming the first QB with 100,000 passing yards in both the Regular Season & Playoffs which is one hell of an achievement. That aside, this has all the making of a drab and low scoring game with a lot of punts. A lot of them.  
Prediction: Under 43.5 total points @1.80 
---
New Orleans Saints (3-5) v Baltimore Ravens (5-3) 
Both teams got bad news this week and this could have a significant impact on the game. The Saints have placed WR Miachael Thomas on IR and we might not see him play till next season while the Ravens' WR Rashod Bateman is scheduled to have a Lisfranc surgery on his foot and will be ruled out for the year. Ravens are the #2 team in running the ball this season while the Saints are ranked at #8. The loss of two key players in their passing games means they'll lean even further on their run game which in turn means a low scoring game.  
Prediction: Under 48.5 total points @1.85 
---
UPSET OF THE WEEK  
Atlanta Falcons (4-4) v Los Angeles Chargers (4-3)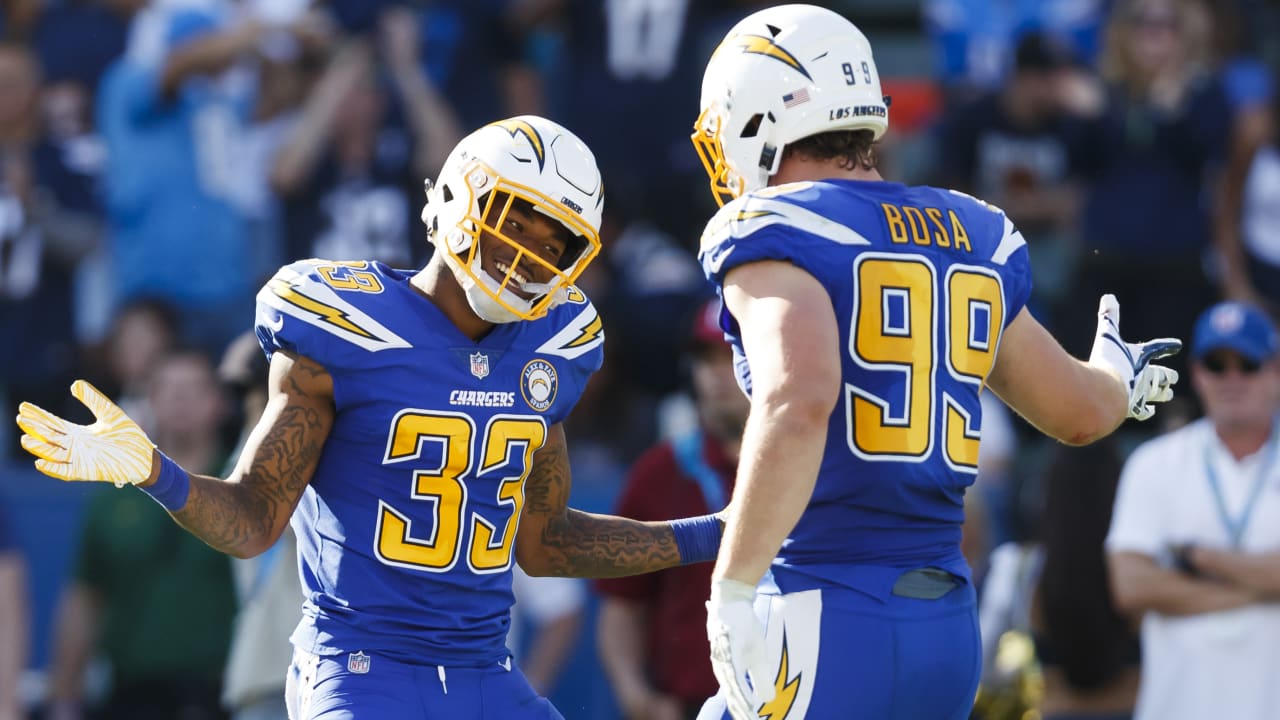 The Chargers are favoured to win this game @1.62 but I've not been impressed with them this season, although, to be entirely fair, they've had to deal with a lot of injuries which has made it difficult for them to find some consistency. The Falcons are allowing a league high 306.9 passing yards per game which is an invite to Gunslinger, Justin Herbert. But, the Chargers have problems of their own and allow 27 points per game, the second worst in the league behind the Detroit Lions. The Chargers have dealt with a lot of injuries this season including star WR Keenan Allen who could miss this trip to Atlanta. This might force them to lean on their run game but the Falcons are ranked 11th in Run Defense and would gladly enjoy that. It wouldn't be an upset if it wasn't a big call so I'm going with the home side to grind out an ugly win.  
Prediction: Atlanta Falcons to win @2.37 
Must See
Everything You Need to Know About SuperPicks! SuperPicks is a platform that combines the...

To all sports betting enthusiasts, welcome back to another weekend of the most amazing...